About
I don't go by G, surprisingly.
I'm Lucas, a UX designer and generally nerdy gent from Baltimore.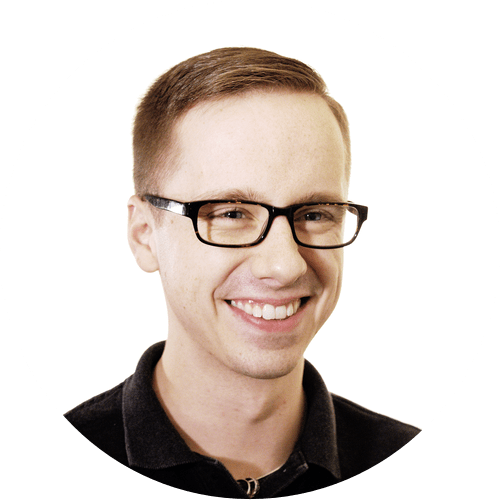 Professionally:
I try to be as broad as possible. I went to school for Design while working as a Front End Developer, and jumped into UX directly after graduating.
I currently work at Fastspot in Hampden, which is literally my favorite company in Baltimore, so I'm pretty happy. (Sorry recruiters, this means I'm not looking for work.)
Personally:
I have a revolving door of obsessions, so I spend a lot of time cooking, playing piano, practicing calligraphy, reading the whole internet, fixing things, building things, playing games, and forming strong opinions. I live with my wonderful wife Katie, our daughter Ayla, and a trio of pet rats named Ellie, Monk, and Mulder (Yes, rats. They're wonderful. Yes, the tails are gross. No, I don't want to touch a city rat.)
I have a penchant for raw materials, especially cherry wood. Vacations are typically to the mountains or the ocean or a place with rollercoasters. I dance enthusiastically but with questionable ability. I'm really trying to be a morning person.
Also, if you want an earful, ask me at any time what game I'm playing. I'll probably have a spreadsheet to show you. (Right now it's (Still!) Hearthstone and also a Minecraft server I run for my nephew)
Contact:
I'm available for mentorship requests and general chatting. I'm terrible at Twitter, but you can find me on there @glucasroe. Emails can be sent to lucas@this domain. Sorry about the dumb email masking, but the spam is getting nuts. Love letters are inadvisable.
About This Site:
This site is hosted on Github Pages site using Jekyll. Here's the repo that generates it. Type is the lovely Merriweather and Merriweather Light from Ebin Sorkin, served by Google Fonts.